Syrian Bistro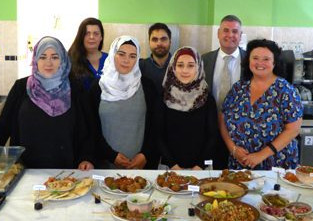 The Brothers of Charity Services and South Ribble Borough Council have joined in partnership to develop a unique Syrian refugee resettlement programme, bringing resettled families together to share their rich culture through food and entertainment while using the opportunity to experience working and socialising amongst the local communities.
The Syrian Bistro will take place once a month on a Saturday and tickets are £16 each with 30 places per session. The cost will include a delicious three course mezze banquet style meal with hot and cold beverages and entertainment, all prepared and provided by our Syrian families.
The next dates available for the Syrian Bistro are 27th July, 24th August, 28th September, 26th October, and 23rd November.
Please contact Annabelle from Roccoco between 10am and 4pm, Monday to Friday, to book your place on 07557 568724 or email annabelle.draper@brothersofcharity.org.uk.
Open Mics
The Queens on Chapel Brow hosts an open mic every other Thursday, starting from around 9pm. The next dates are 11th July, 25th July, 8th August, 22nd August, 5th September, 19th September, 3rd October, 17th October, 31st October, 14th November, and 28th November.
The Rose of Farington on Stanifield Lane hosts an open mic every other Wednesday, starting from
around 9pm. The next dates are 17th July, 31st July, 14th August, 28th August, 4th September, 18th September, 2nd October, 16th October, 30th October, 13th November, and 27th November.
The Golden Tap on Chapel Brow hosts an open mic on the last Sunday of the month, from 4pm to 8pm. The next dates are 28th July, 25th August, 29th September, 27th October, and 24th November.
Leyland Artists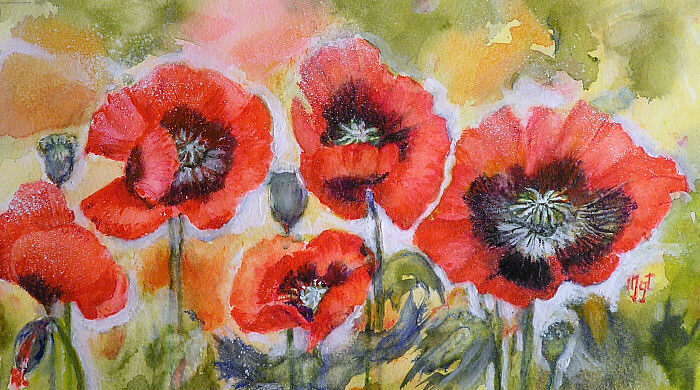 We are a group of local artists aiming to foster the artistic talents of local people and to encourage a general interest in art within a friendly club setting. We provide a weekly friendly forum for members to gather to paint in watercolour and other media and to share their interest and experience. New members are welcome but membership is filling up fast so there may be a waiting list!
Our two hour meetings are very informal. Most evenings we work on our drawing or painting and discuss styles, techniques, latest trends in the art world and generally catch up on any other art related topic, usually over a cup of tea or coffee at break time. A few times a year we invite professional and keen amateur artists to come along and give us a demonstration of their work.
Our meetings are held on Thursday evenings from 7pm until 9pm in the community area at Jubilee Court, West Paddock.
For more information please visit www.leylandartists.co.uk.